On this page you will find a variety of easy ground beef dinner recipes, including ground beef casseroles, ground beef and rice dishes, and sandwiches made with ground beef.
Loaded Potato Meatloaf Casserole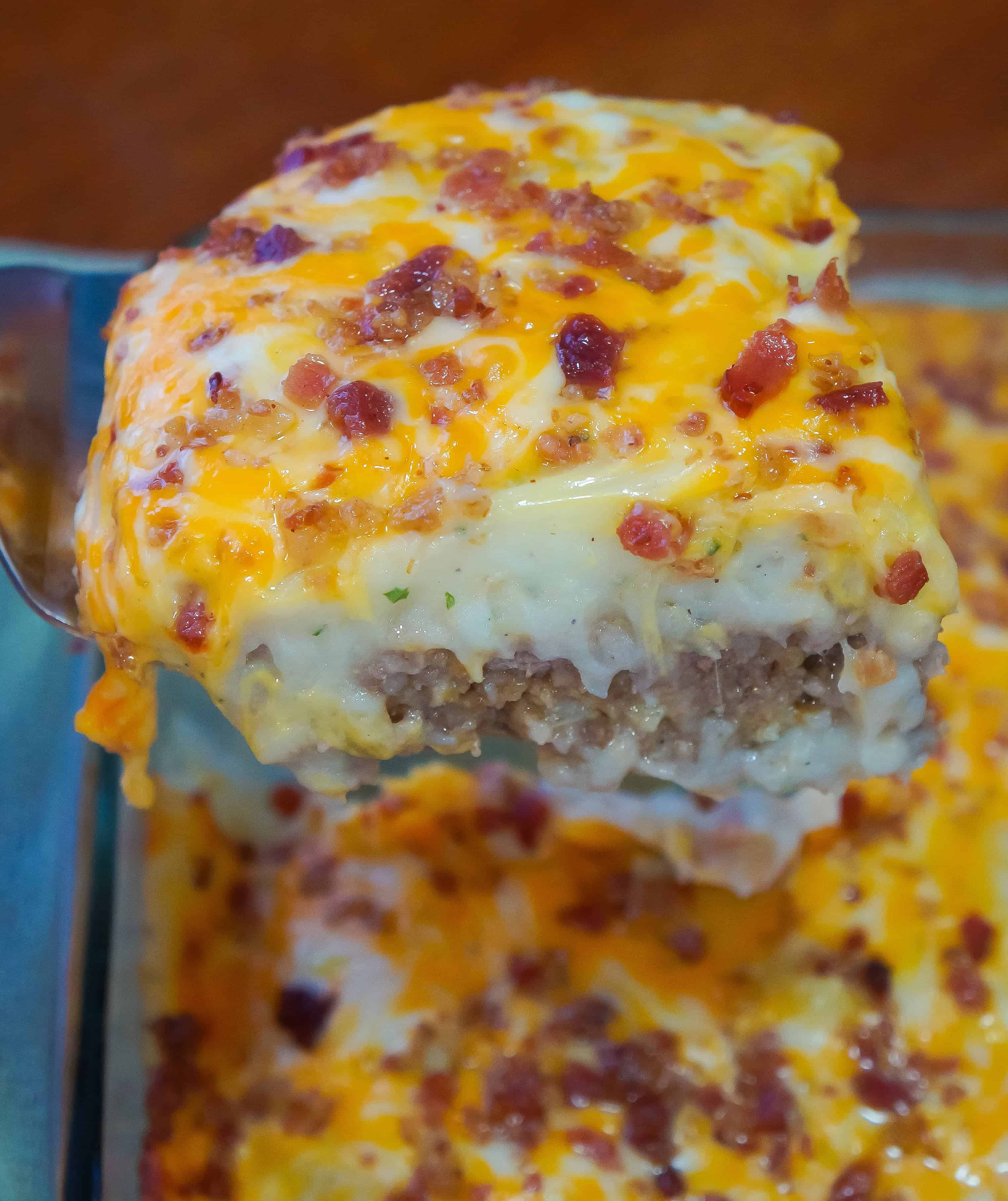 This easy ground beef casserole recipe starts out with a meatloaf base and is topped with garlic mashed potatoes, cheddar cheese and bacon. This meatloaf and mashed potato casserole recipe is an easy weeknight dinner that serves four.
Cheesy Tomato Ground Beef and Rice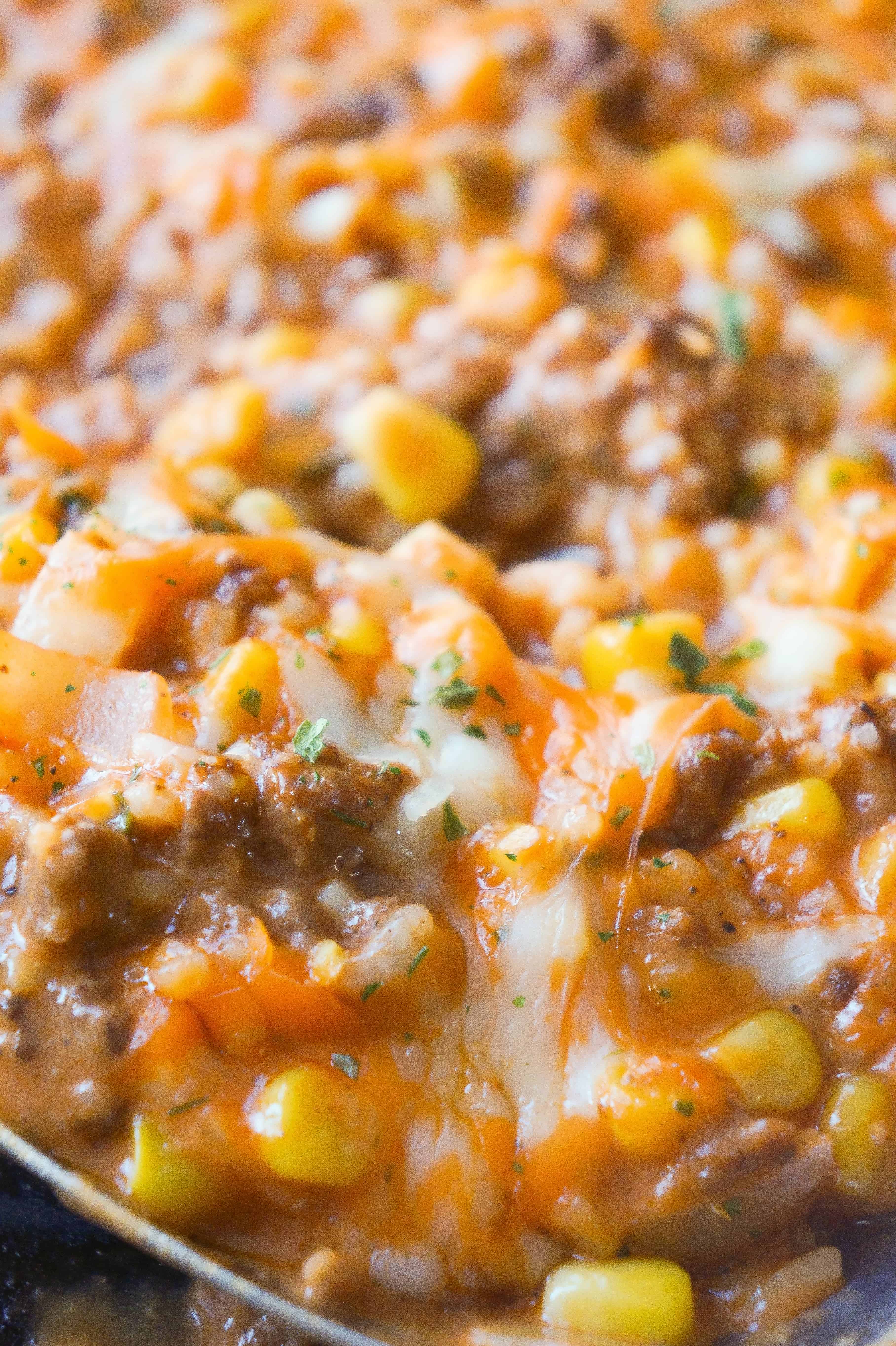 This easy stove top ground beef and rice dinner recipe is loaded with cheddar cheese, corn and cream of tomato soup.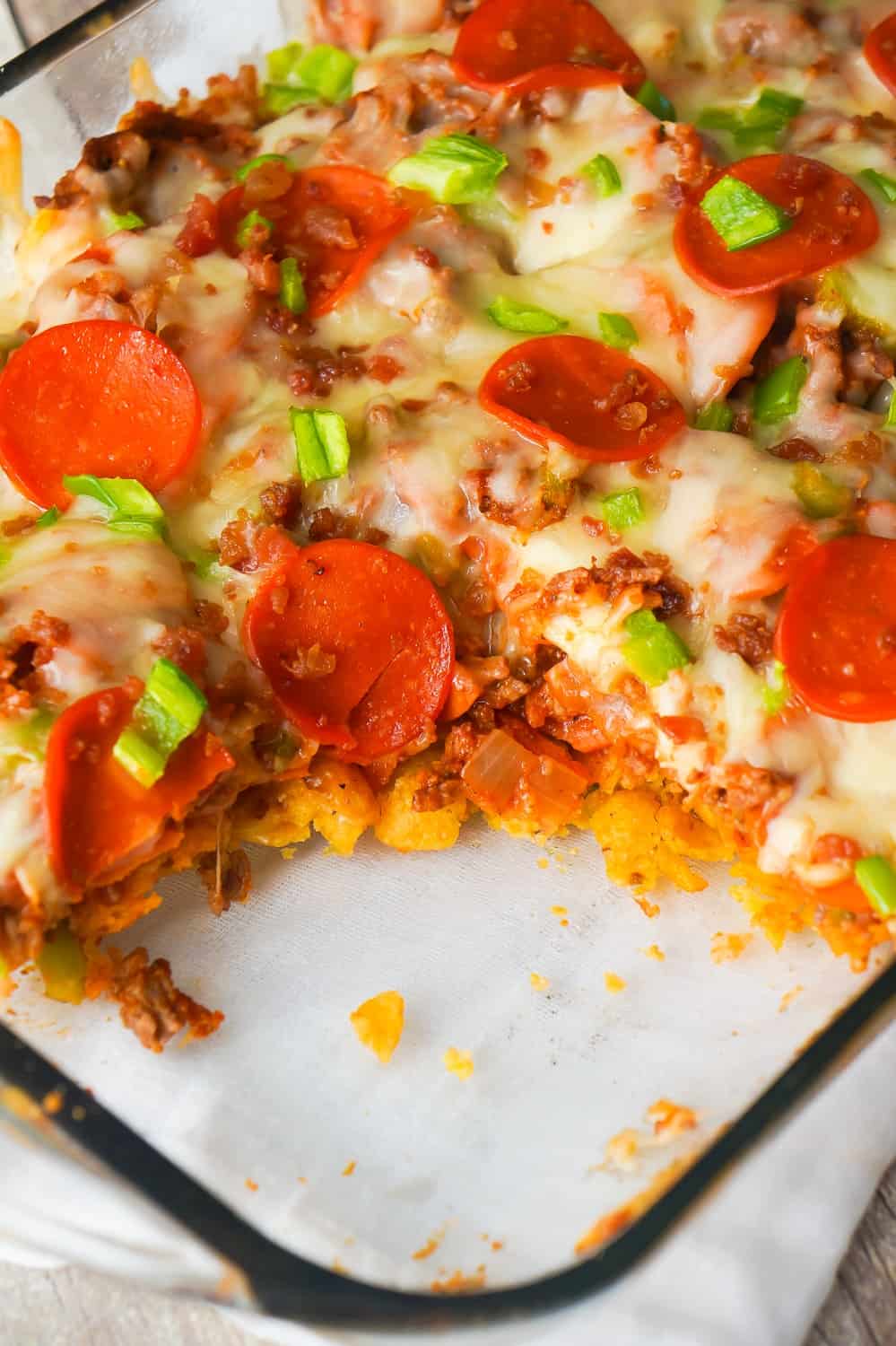 In this fun twist on the classic Frito pie recipe, the ground beef is mixed with pepperoni, diced green peppers, bacon and pizza sauce before being poured over the corn chips. This Frito pie with ground beef and pepperoni is the perfect weeknight dinner recipe.
Potato Chip Loose Meat Sandwiches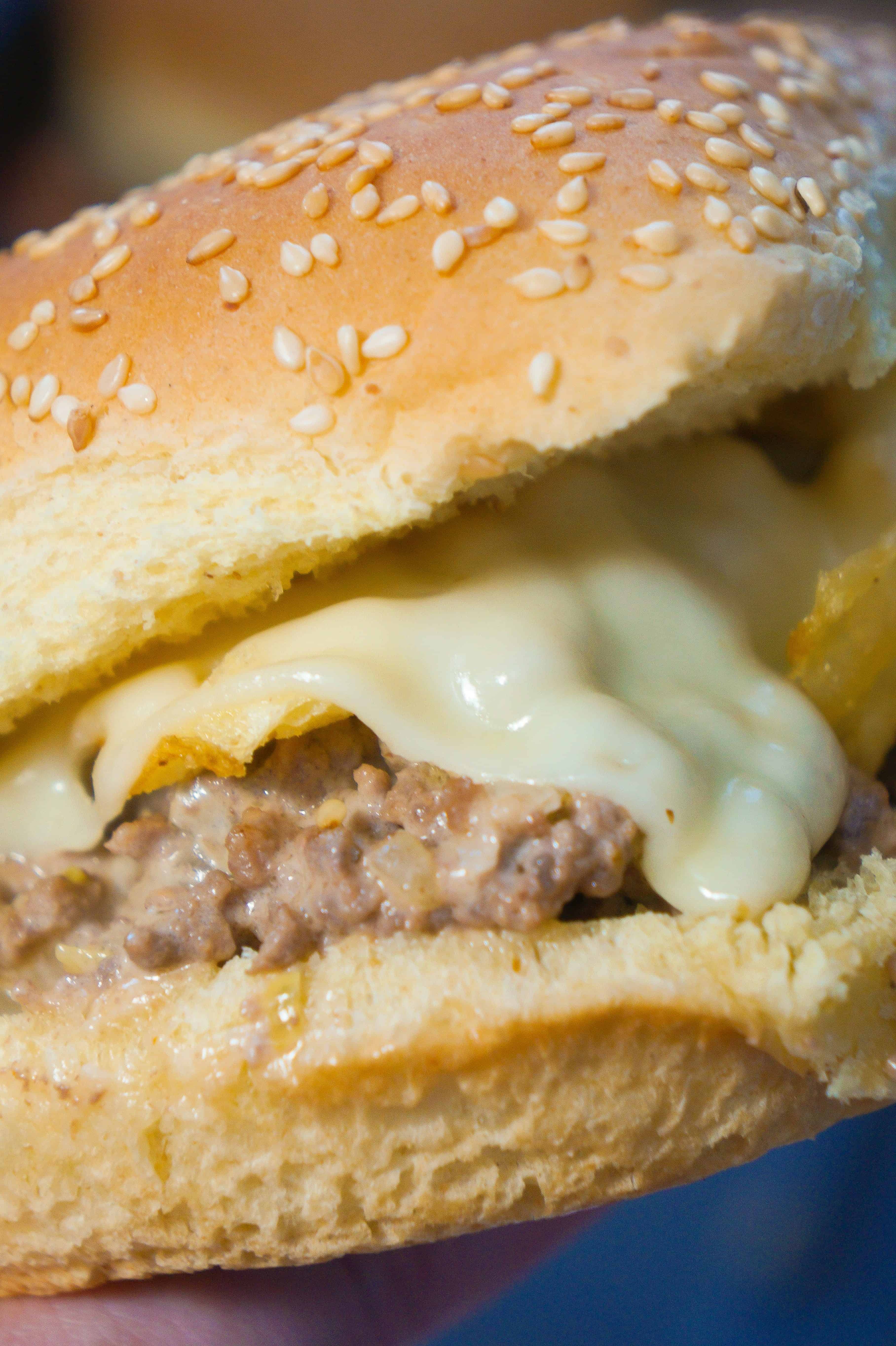 These delicious ground beef sandwiches are topped with rippled potato chips and Swiss cheese.
Bacon Mushroom Swiss Ground Beef and Rice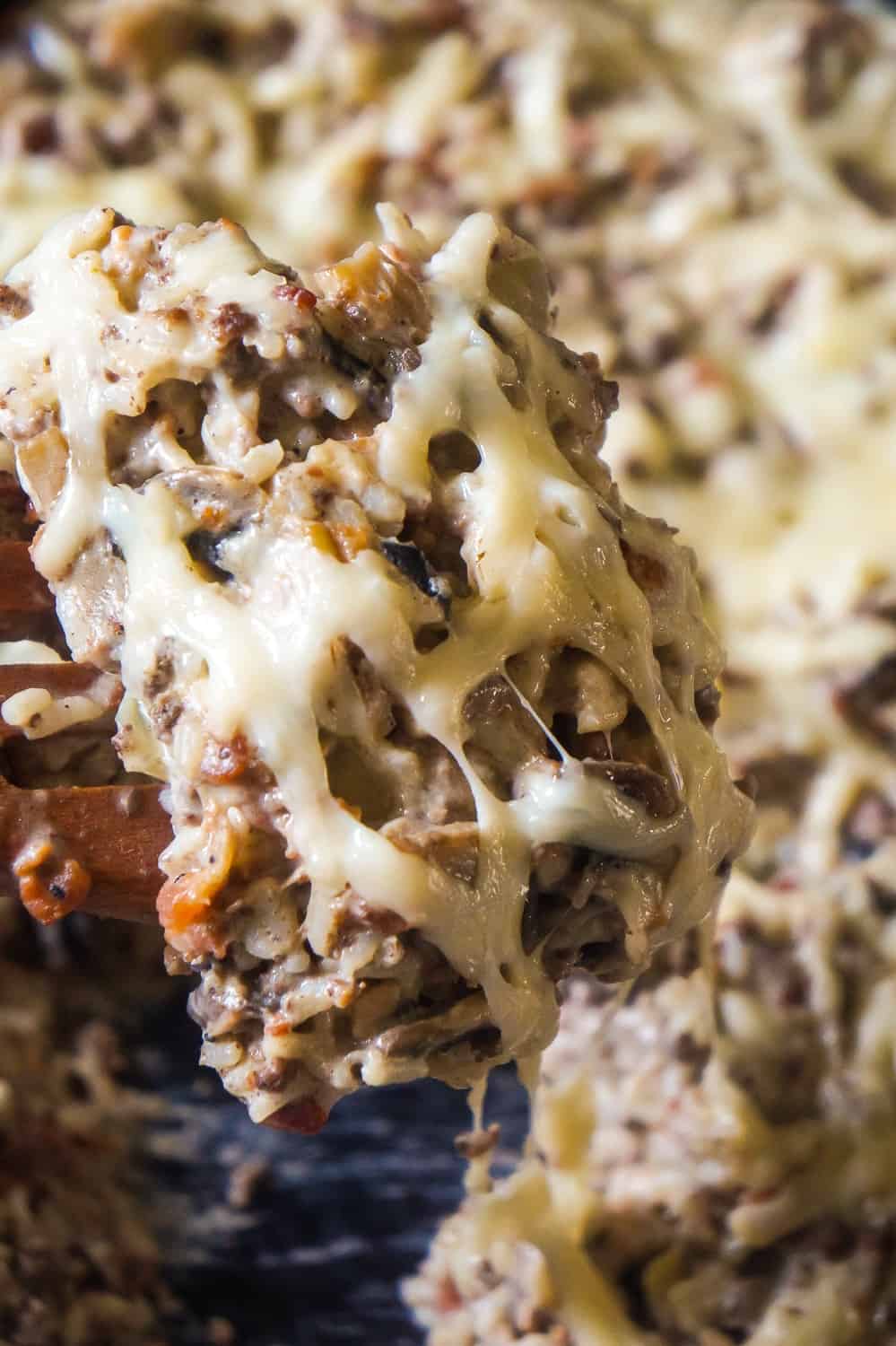 This easy ground beef and rice skillet is loaded with mushrooms, bacon and perfectly melted Swiss cheese.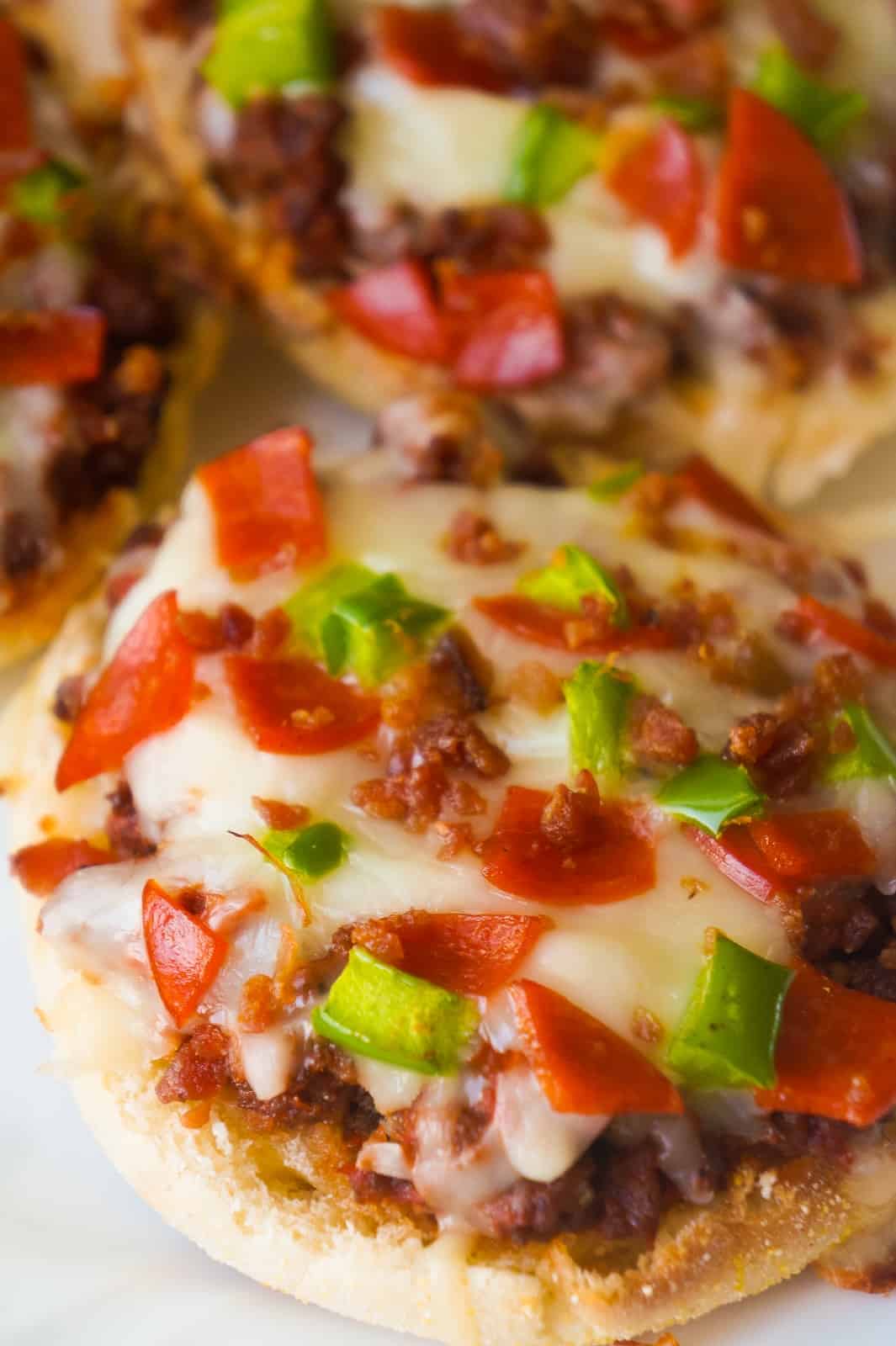 For this easy dinner recipe the ground beef is tossed in pizza sauce before being scooped onto an English muffin and topped with mozzarella cheese, pepperoni, bacon and green peppers. These ground beef pizza burgers would also make a great party food.
Easy Hamburger Soup with Macaroni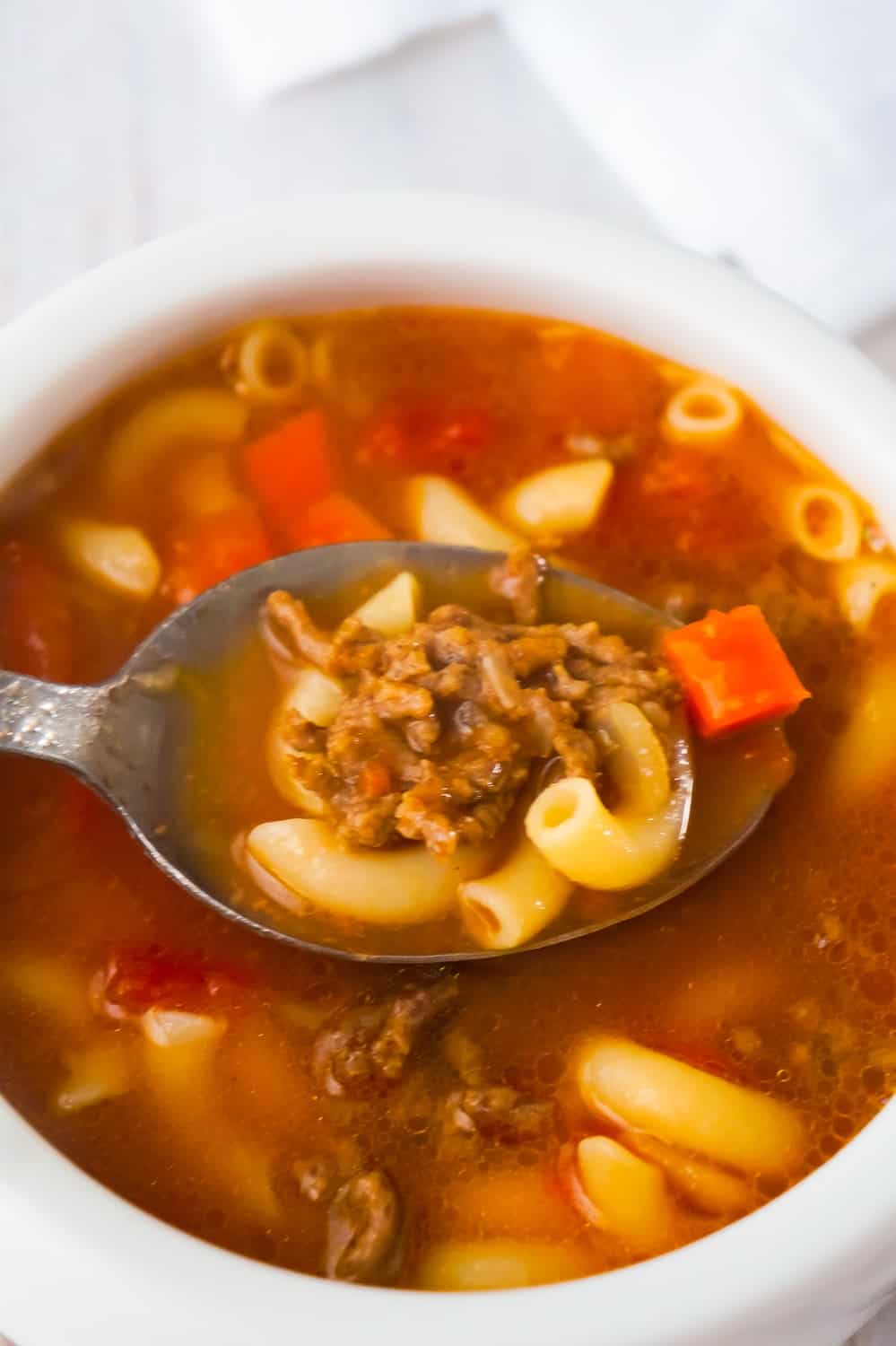 This easy ground beef soup is loaded with diced tomatoes, mixed veggies and macaroni noodles.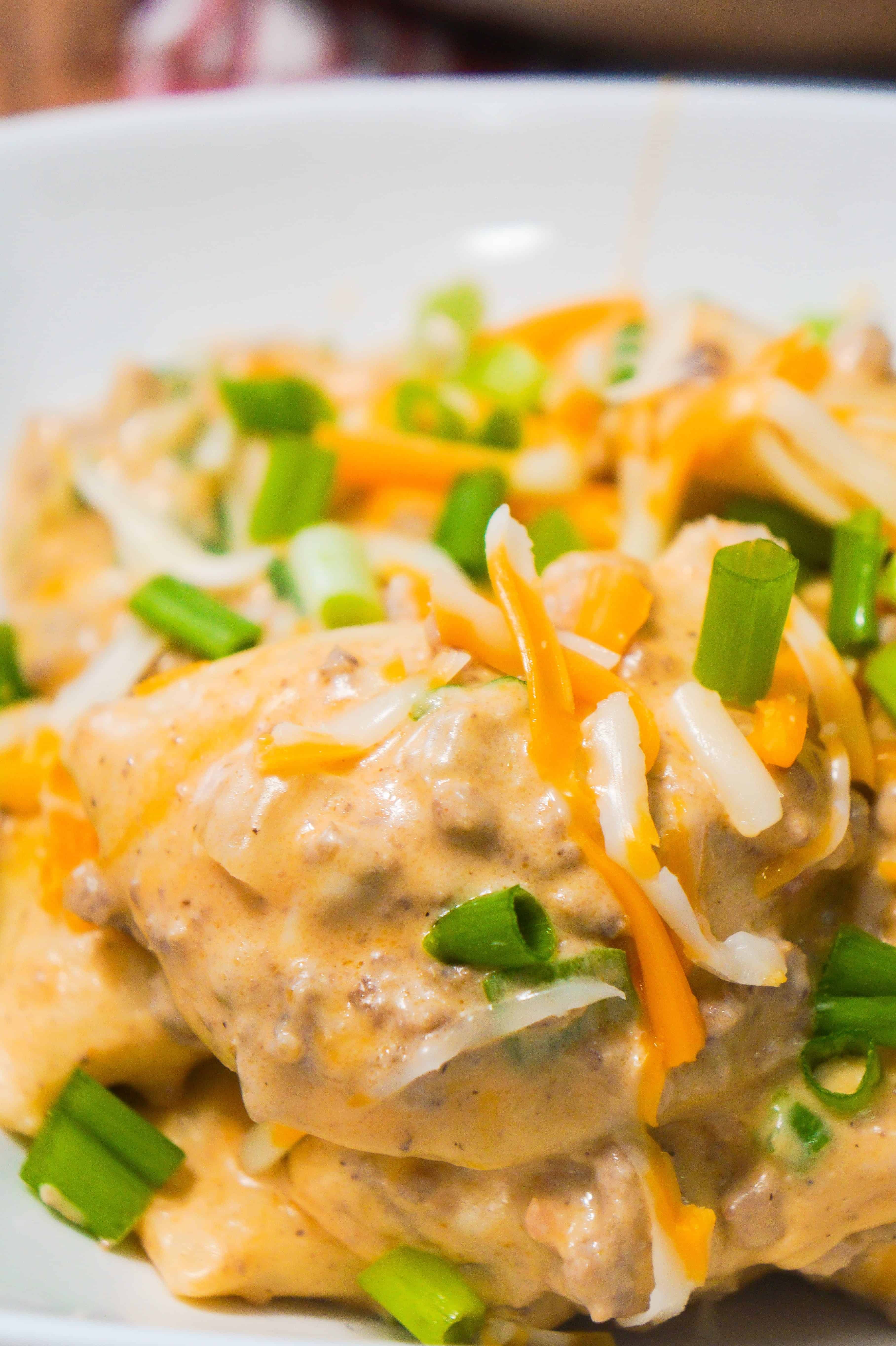 These cheese and bacon Pierogies are tossed in a creamy cheese sauce loaded with ground beef.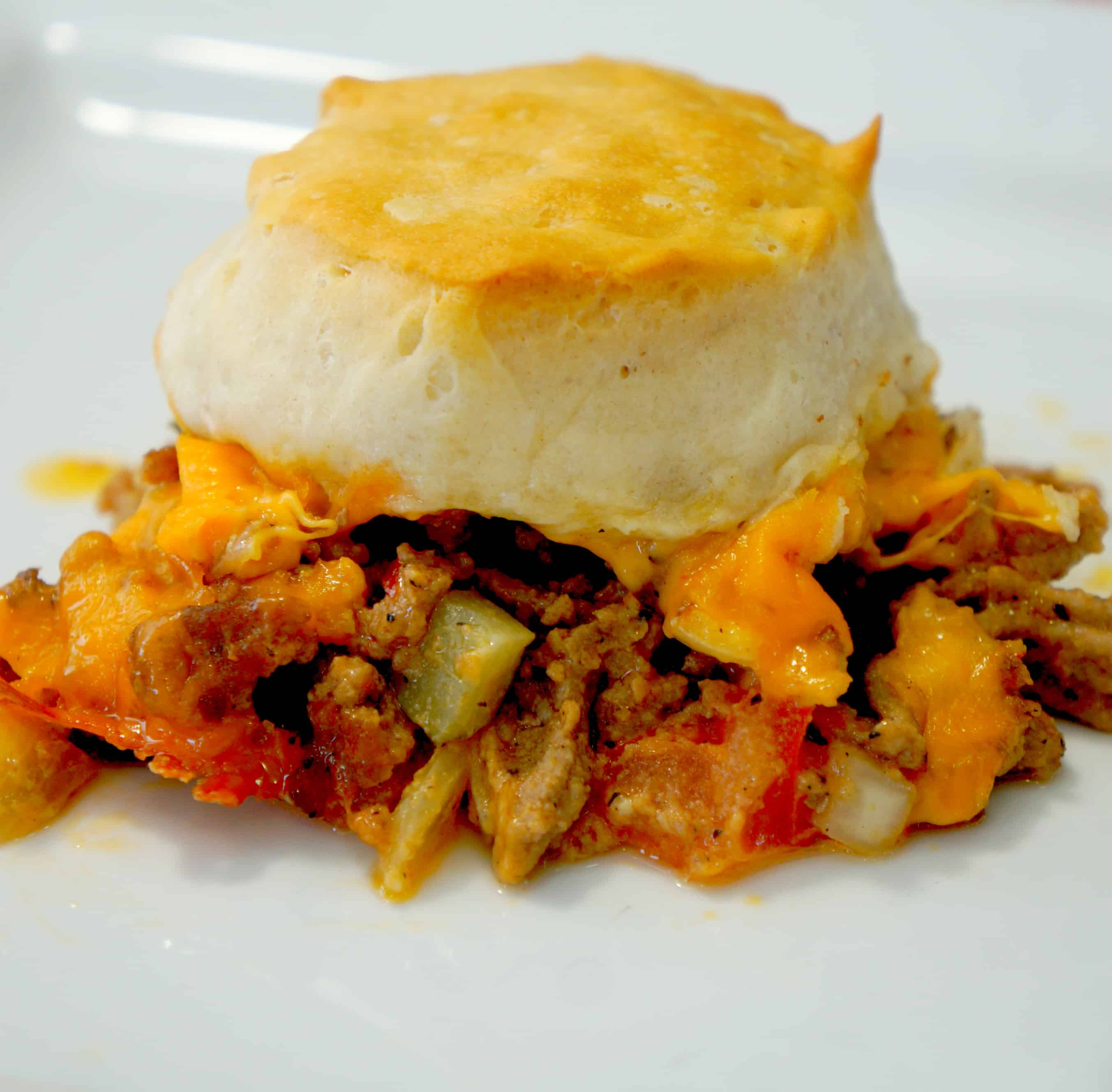 This cheeseburger casserole is loaded with tomatoes, pickles and onions and topped with Pillsbury biscuits.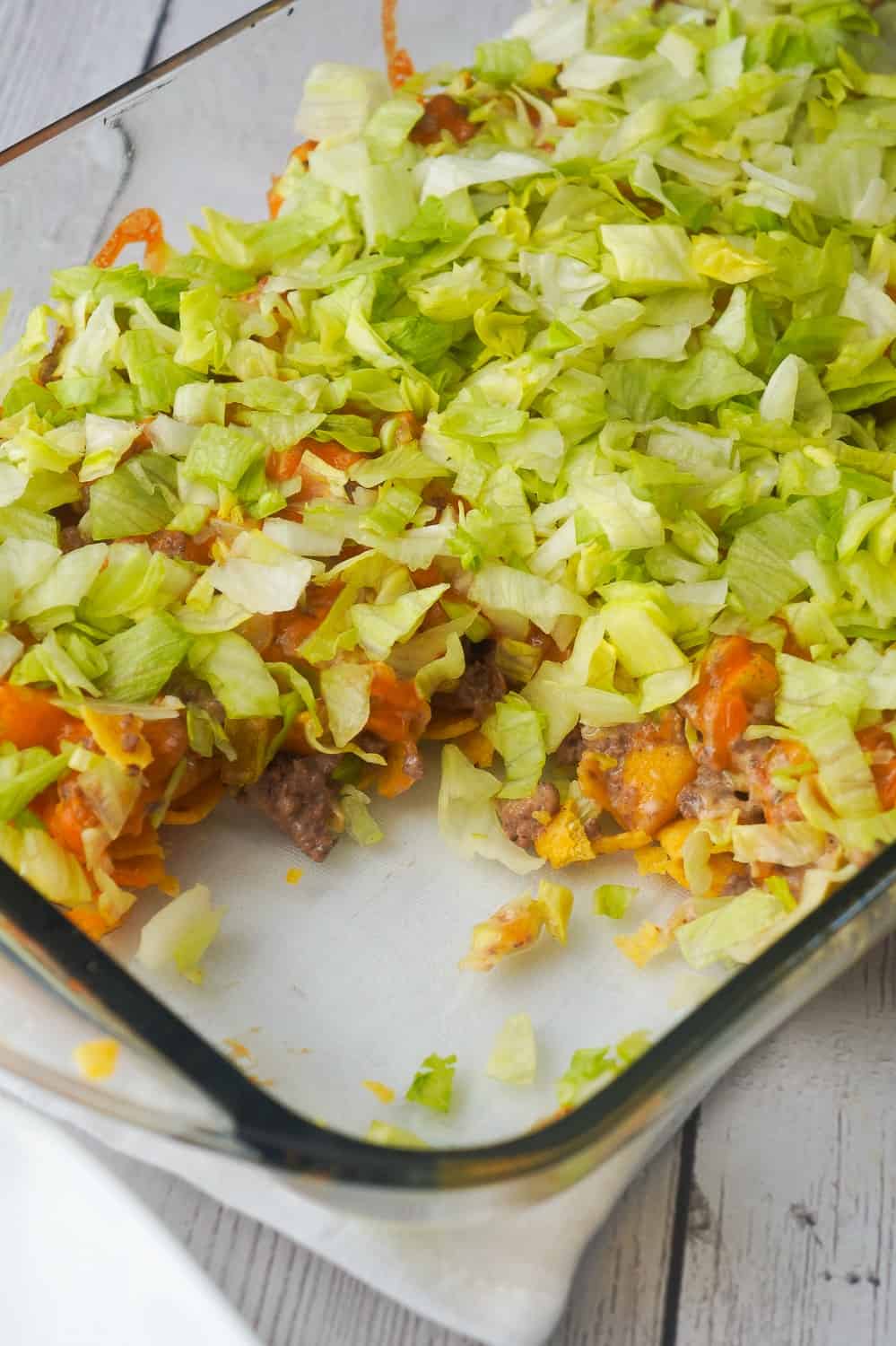 For this Frito pie recipe the ground beef is tossed in Thousands Islands dressing with diced dill pickles before being spread over a layer of corn chips and topped with cheddar cheese. The Frito pie is baked before being topped with shredded lettuce.
Honey Garlic Ground Beef & Rice with Broccoli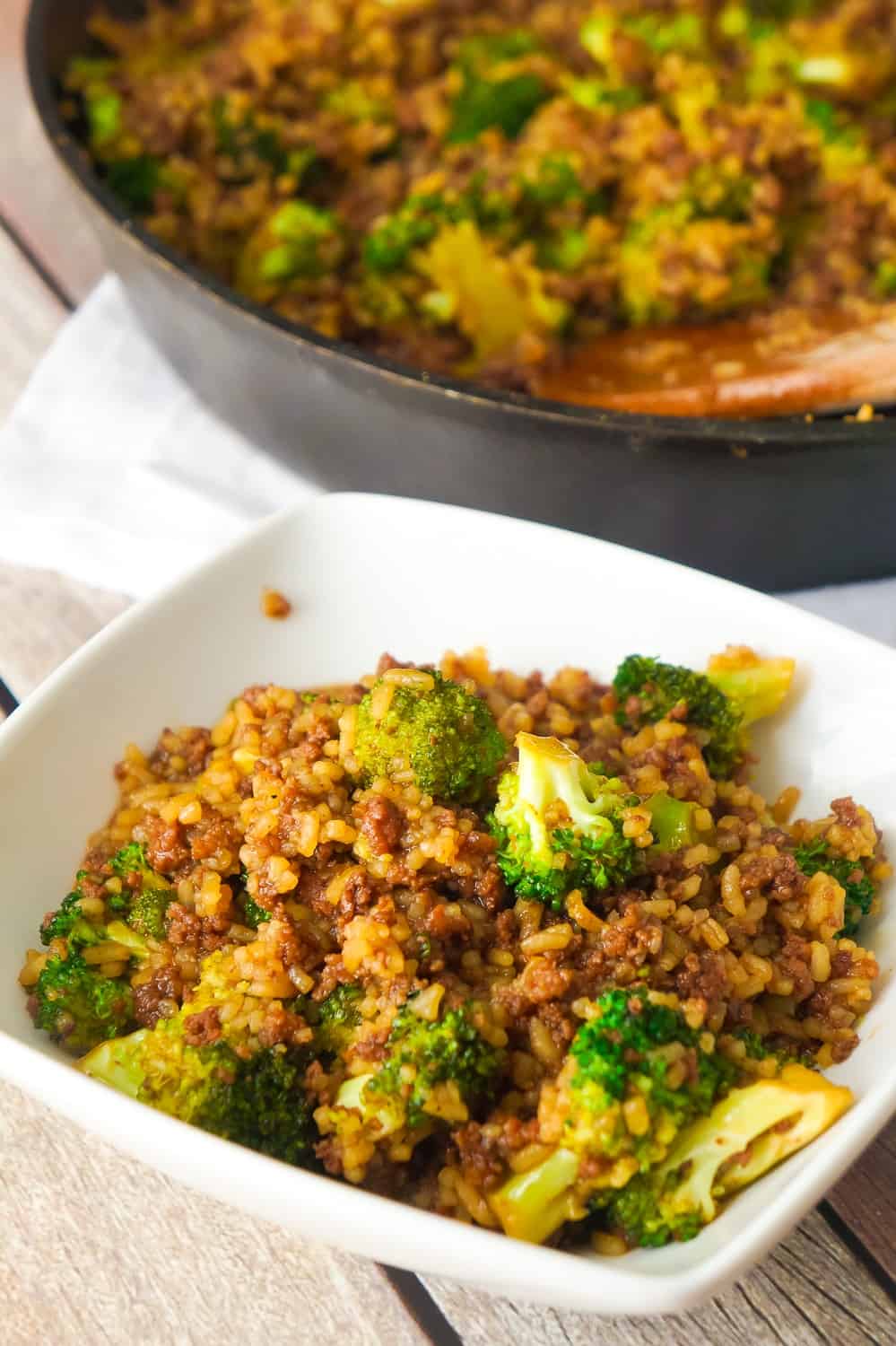 This easy ground beef and rice dish is loaded with broccoli and cooked in a delicious honey garlic sauce.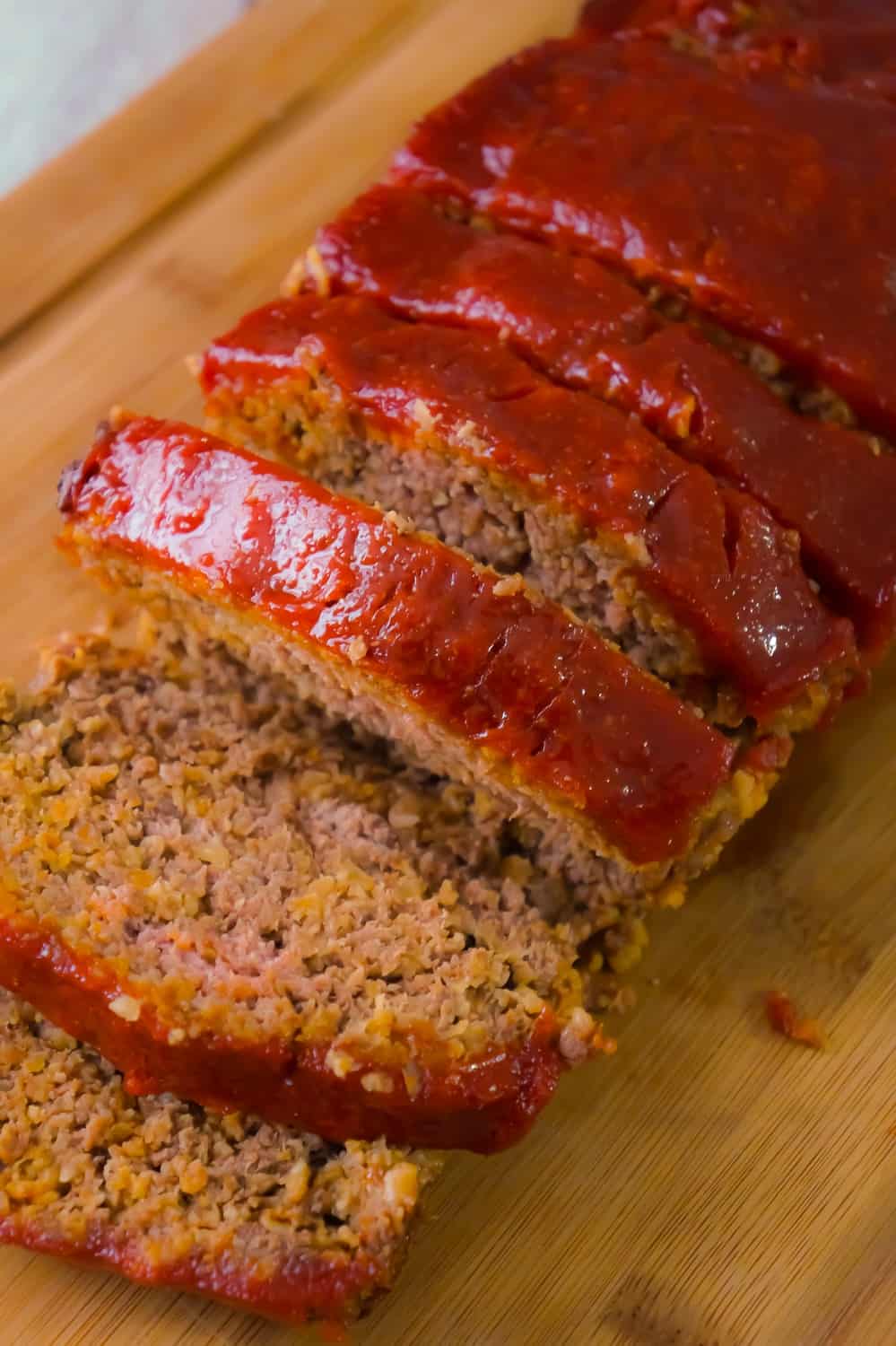 This meatloaf with oatmeal and Lipton onion soup mix is the perfect easy dinner recipe.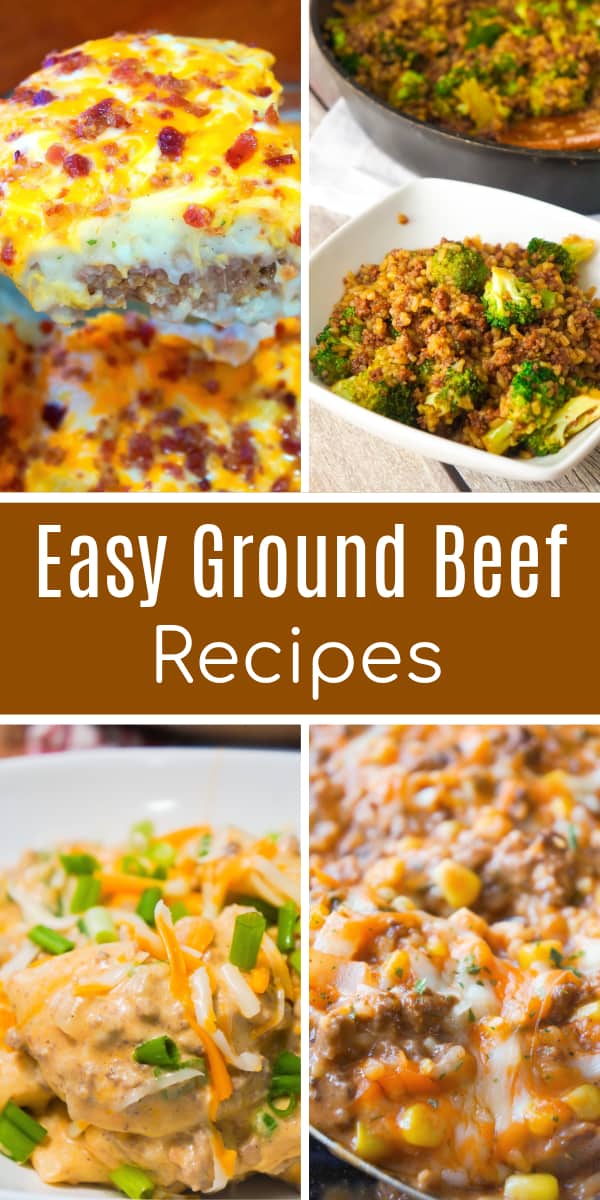 This post contains affiliate links. Read our disclosure here.